One Year Warranty
After closing, your home is covered under the Homes of Integrity Warranty assisted by 2-10 Home Warranty. This warranty is in effect for one year and begins when you take possession of your new home. The Warranty protects your home against material defects and issues for the first year. You can count on Homes of Integrity and 2-10 to be there when you click that service request button for assistance.
11 Month Service Request
This appointment occurs near the end of your first year after closing. You would be required to submit an outline request of the list of items you kept throughout the year that need attention. Please submit an online request to schedule this appointment at under the Service Request tab.
2–10 Home Warranty
Your decision to purchase a Homes of Integrity home is backed by the 2-10 home buyers warranty, meaning you can have confidence that these areas are covered:
1 year Workmanship warranty coverage
2 years Systems warranty coverage
10 years Structural warranty coverage
The builder's warranty obligations are clearly defined in writing and backed by the warranty insurer arranged by 2-10 Home Buyers Warranty. On your closing date, your home will be enrolled in the warranty program. You will receive a Certificate of Warranty with your builder's name on it in the mail. The builder provides the warranty and 2-10 arranges the insurance backing for the builder's warranty.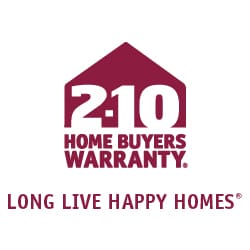 Manufacturer Warranties
Many of the products in your home are also covered by Manufacturer Warranties. You will receive more information about these warranties during your new home orientation, prior to move-in.
Emergency?
If you require immediate assistance with plumbing, HVAC, appliances or other systems please do one of the following:
Contact the appropriate vendor provided on the list inside of your breaker box.
Call 2-10 Home Buyers Warranty at:
800-811-8787 (Mon – Fri  8:00 am – 5:00 pm)
Complete the Service Request Form.
If you still feel this is an EMERGENCY (any situation that if not immediately repaired will cause damage to your home), please call 912-727-2920.